Traveling as a Child/Parent
As a child, my family traveled more than most anyone I know, and I am very thankful to my parents for that. (Who knew that traveling across all of Central America and Mexico  to get from Panama to Massachusetts was so uncommon?) As a parent myself, I have worked hard to share that joy with my children, looking for every excuse to work in a road trip. (A family reunion in Montana? Let's drive from Alabama – oh look we can drive to St. Louis and follow the Lewis and Clark Trail till we get there. Oh wait, you want to see the Pacific Ocean while "we're so close"? Why not?)
Needless to say, as a homeschooler, I saw/see the educational value of travel, and have always been saddened to hear about others who are not so inclined. Most of my children learned their map reading skills as we crisscrossed the United States. They learned about animals up close and personal not only from the zoos and aquariums near where we lived, but also from countless ones we worked into our travels.
What an Amazing World!
It's an amazing world out there and I'm glad I have been able to share much of it with my children/students. I've taken quite a few students to D.C. who had never traveled beyond the borders of our state. I've stood on the edge of the Grand Canyon and marveled with my children over how amazing it is.  And I've stood on the balcony of a cruise ship and taken in the vastness of the heavens and enjoyed the stars without number that we could see.
Inexpensive Travel
The beauty of traveling is that it doesn't have to be expensive. My family has taken LOTS of people on a seemingly never ending supply of road trips – even when our budget felt stretched to the limit. When money is tight we tend to take more food with us for "picnic meals," rather than eating out as often. We also look for cheaper overnight accommodations: everything from sleeping in our vehicle (we drove a customized 15 passenger van for 10 years), camping, or staying with family and friends (even when we maxed out with 13 of us we occasionally found people willing to put us up; and now, as we generally travel with a smaller number, those people are even easier to find).
Enjoy the Journey
We try to make the journey as important as the destination as often as we can. (Sadly, when time is a factor that isn't always an option.) But when we have the flexibility to do so, we take our time getting from point A to point B, taking time to enjoy any number of special places we might have missed, or adding visits with family and friends who happen to be "along the way." On our most recent trip we could have driven straight from home to Houston, Texas. But we took a couple of detours to visit family in Austin and McAllen – neither were particularly en route, but we had the time, and it was good to see family while we were "so close."
Benefits of Travel
One of the reasons I see the strong educational value of travel is the exposure to other cultures coupled with the geography, history, and nature found on trips. It is difficult to accomplish the same thing within the pages of a book. Even the best photos just don't do justice to the Grand Canyon. And the experience of standing where Lewis and Clark stood, seeing the battlefield where men fought and died for freedom, or being in a courtroom where life changing legal decisions were made, cannot be equaled!
Memberships and Passes
Throughout our travels we always look for memberships and passes to purchase. Those have ranged from our National Park pass to memberships at many other types of places: art museums, aquariums, history museums and science museums, and zoos. All of those could then be used in additional places across the country. With a big family, it seldom took more than two visits for us to come out ahead with those, but even the smaller families I know have figured out the value of such investments! And it's amazing what a "quick" stop at a zoo or a children's museum can do to break up a long day of traveling!
Scavenger Hunts and More
Many places have great resources on their websites that can add to the educational value of a stop (scavenger hunts are an especially fun addition to a visit when those can be found). And the Junior Ranger programs available at most national parks we visited are among our favorite on-site resources.
Time for More Travel?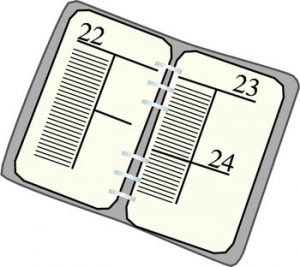 Regardless of your family size, your children's ages, or your budget, I am confident that you can find a way to include more travel in your family's weekly, monthly, or annual plans (even amazing day trips count!).
And when you go, be sure to incorporate photos, journals, and mapping skills into the trip; you will be able to work those into some of your post-trip fun and follow-up!
Happy traveling!
Cathy
We would love to hear some of the ways you've made traveling more fun, affordable, and/or educational for your family.