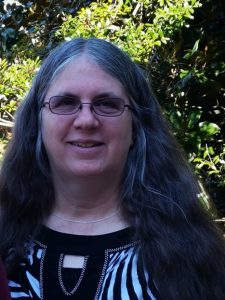 Catherine Jaime, Mom of 12, veteran homeschool mom who has been helping other homeschoolers for almost thirty years.
Welcome Homeschoolers, Teachers, and Parents! 
If you are joining us from CurrClick, welcome. We were very sad to see that wonderful resource close its doors, especially because it was the best place to find all of our materials in one location. The two best places to buy our materials now are as pdfs on www.TeachersPayTeachers.com and paperbacks and ebooks on Amazon.com/Author/CatherineJaime. Feel free to email me if you can't find something on either of those sites yet that used to be available on CurrClick. I'm still in the process of catching up.
Here on the website you'll find information on family-friendly, kid-tested books on a wide variety of topics from Shakespeare to da Vinci to Lewis and Clark and beyond, mostly written by author and veteran homeschool mom, Catherine Jaime. Our goal is to be a voice of encouragement for homeschoolers still on the journey that we have recently completed.
Still Encouraging Homeschoolers
At the end of 2016, after almost 14 years, we closed the doors of our physical space. It was a difficult decision, but it was the right one. But  while we won't be consigning and selling used books like we did for so long with at Creative Learning Connection, we hope to still offer our services to the homeschool community through our online presence – through encouraging words, useful information, and an ever growing list of books that you may find helpful. (I retired in part to have more time to write those books. The writing is easy – getting them on the websites, that's the more difficult task!)
The world of homeschooling may look very different today than it did when we began 35 years ago, but children are still children, students are still students, and one way or another, homeschooling parents are still making difficult decisions.
Website Update
After a lengthy delay in changing hosting situations and rebuilding the website from scratch, we are finally ready to at least unveil the new site. But, of course, there is still much work to be done. Please bear with us as we try to get more pages built or rebuilt. And in the meantime, please excuse the dust!