Beginning Another School Year
Depending on what part of the country you're in, school has either just started or will likely start sometime in the next several weeks. (Having gone to school mostly in the North, the start of a school year belongs after Labor Day in my mind, and that's generally how I structured my classes. But I know that not everyone has that amount of flexibility.)
But either way, starting a school year, like ending one, is a good time to reflect on the purpose of school.  Why do we do what we're doing? What are we trying to accomplish? It might be better to ask and answer those types of questions before plunging into the "which curriculum will we be using this year?" questions.
Home Schooling vs. Home Educating
In my thirty-five years of educating my own children, I often used the term "home schooling" out of simplicity (since it's the term most often used by the others involved in a similar journey), but in actuality, my focus was seldom on schooling my children. So why, you might ask, was I home schooling my children? Because I cared about the education my children received.  Even before our first child was born, my husband and I were researching what our educational options for each of them would be.
It's not that students can't receive a good education in a private or public school situation – many of them do. It's not that there aren't good teachers in those settings – many of them are. (Both my Mom and Dad were teachers at different times in their careers.  I respect the hard work done by them and the many other dedicated teachers out there.) And it's not that every parent is cut out to be responsible for supervising the education of their own children – but I find that many of them are!
Defining "Education" and "School"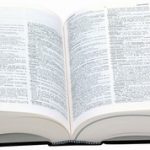 The Dictionary.com definition for education is "the act or process of imparting or acquiring general knowledge; developing the powers of reasoning and judgement, and generally of preparing oneself or others intellectually for mature life."
Especially when we get to the "developing the powers of reasoning and judgement" portion of that definition, isn't that a better description of what we're trying to accomplish than their definition of school: "an institution where instruction is given."
What's the "Best Education"?
I never wanted my home to feel like an institution, and after I got started on my journey of educating my own children, I also didn't want it to feel like a school. This wasn't just about giving instruction! Helping my children receive their best education became my goal. Not someone else's definition of "the best education" either – but what was best for each of them.
Love of Learning and Tools to Learn
Did I always accomplish my goals with them? Of course not. But my primary goals were to help give them a love of learning and the tools to learn. Now that they are all adults, I think it's safe to say I was fairly successful in those goals.
Recently, independent of each other, two other adults made comments to me about learning. One said something to the effect of "she was tired of learning new things." The second one was complaining about something he had never learned, as if he was now somehow too old to learn it.
Never Stop Learning
My response to the first person was that when we stop learning we stop living. May God always give us the desire to continue learning! And to the second person I pointed out that it would be better to say that he hadn't had a chance to learn that particular thing yet.  He's still alive, with a sound mind, and should certainly continue to learn new things!
My Retirement Goals
At sixty, I'm now semi-retired, with full retirement likely right around the corner. What retirement means to me is that I get to spend my time learning what I want to learn – which is an amazing freedom that I hope to fully take advantage of.  Of course, I spend much of my learning time on the history that goes with my current writing project (Leonardo da Vinci, at the moment). And this summer, as discussed in several recent posts, I've had the privilege of attending two Shakespeare events that have been lots of fun learning as well. (I do have much more to share about Shakespeare, but first I have to organize my notes. So those of you who don't want to hear more about Shakespeare get another week off, and those that do, will have to wait another week, or go back and read the first, second, or third posts about that exciting subject.)
Learning to Draw
But of all the things I'm currently making time to learn, the drawing lessons I've been doing have to be the most fun.  I've wanted to learn to draw for a long time, but like anything else, it's a task that takes time. This summer I've finally decided to make that time. I've been working out of several "learn to draw" books for about a month now. And I can actually see progress in my drawings. It's very exciting.
The Time to Learn
So, please, take the time to learn. You won't regret it. (And if you're a homeschooling parent or classroom teacher, it's a great thing to model for your kids/students!)
Happy learning!
Cathy